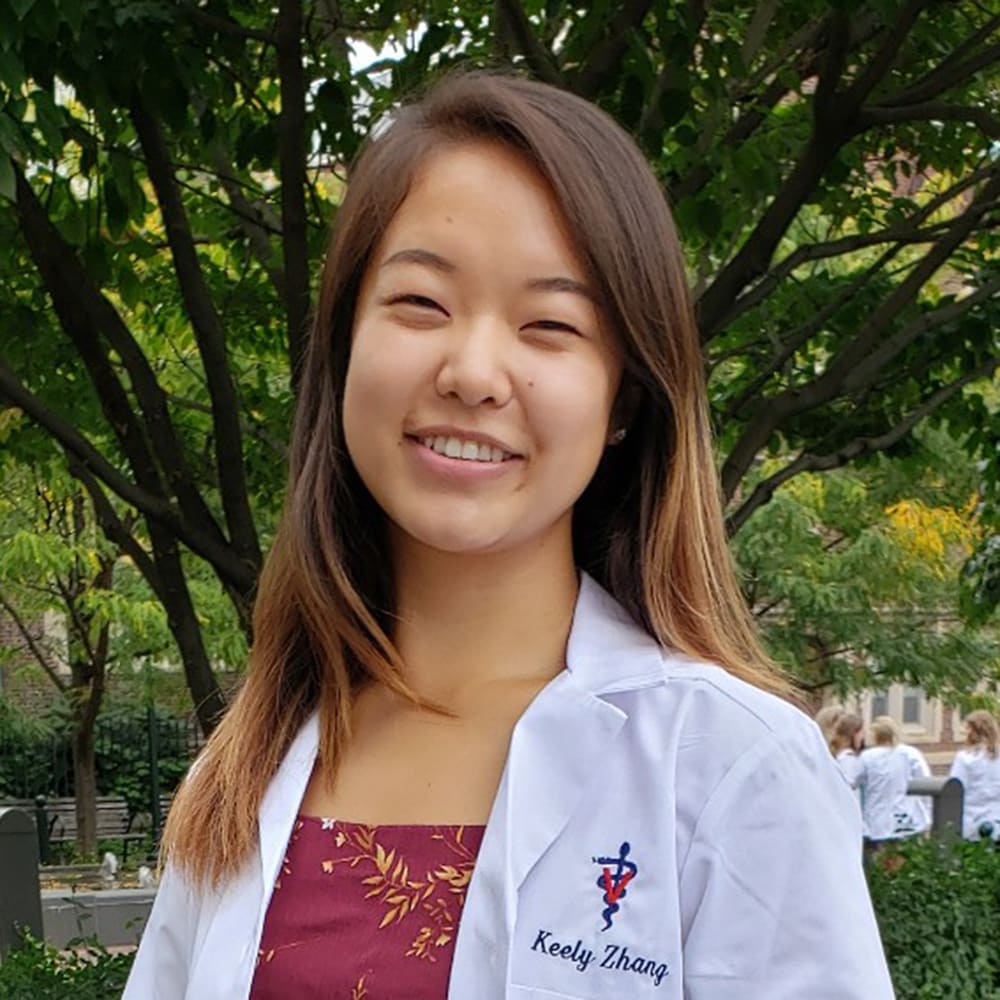 Dr. Zhang
Some of you may have already had the pleasure of meeting Dr. Keely Zhang. Dr. Zhang joined us this summer after completing her VMD degree at the University of Pennsylvania, and we are thrilled to have her as part of our team.
Dr. Zhang grew up in New Jersey and has resided in the Philadelphia area for the past several years. She received a Bachelor's degree in Animal Sciences from the University of Illinois at Urbana-Champaign before graduating from the University of Pennsylvania School of Veterinary Medicine. Dr. Zhang believes that regular check-ups and early intervention for problems is the best way to help companion animals live long and healthy lives. Her clinical interests include both preventative care and soft tissue surgery.
Our team loves how Dr. Zhang's gentle, kind demeanor helps put both patients and clients at ease. Dr. Zhang currently resides in Philadelphia with Ginnie the mutt, Pecan the hamster, and various tropical aquatic creatures. In her spare time, Dr. Zhang enjoys exploring the city, powerlifting, and helping Ginnie with her favorite hobby - snuggling. Please join us in welcoming Dr. Zhang to the Stoney Creek family!