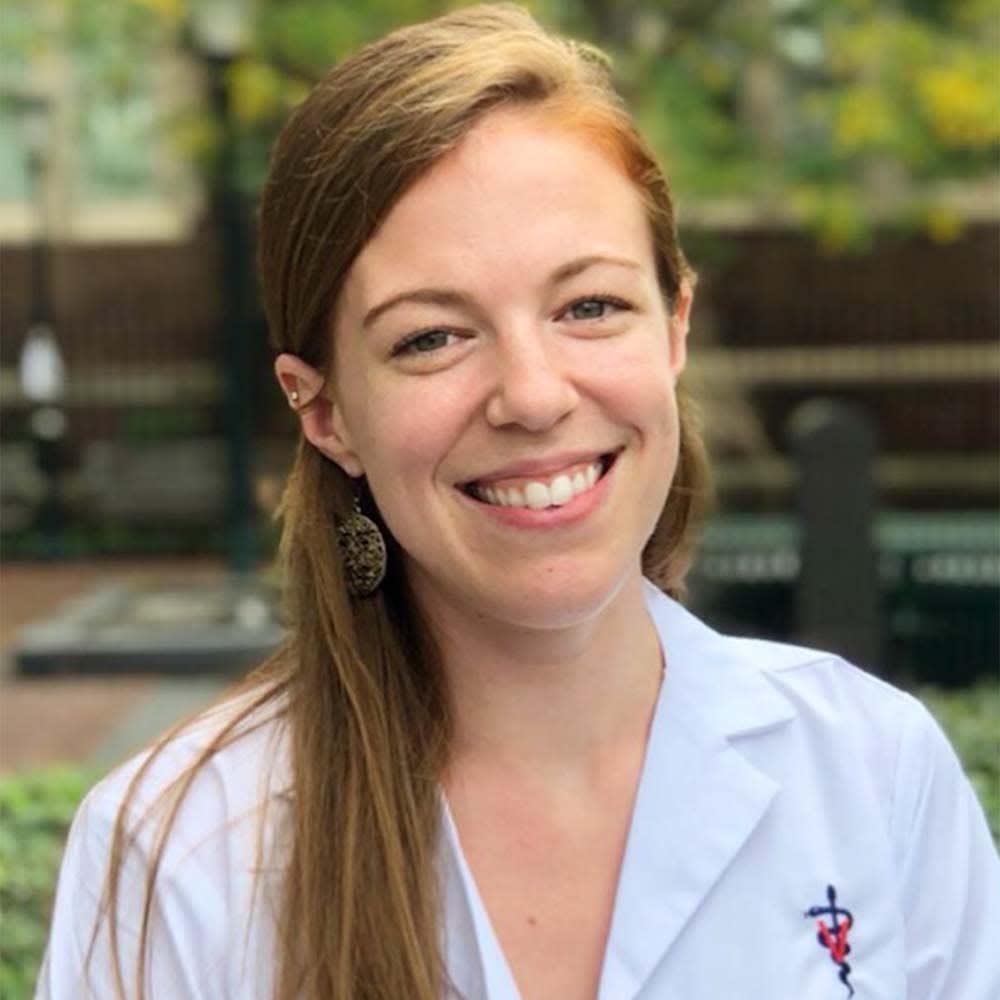 Dr. Carmellini
Dr. Carmellini grew up in Chester county. She received a Bachelor's degree in Animal Science from the University of Vermont before graduating from the University of Pennsylvania School of Veterinary Medicine.
She completed a livestock medicine and surgery internship at Colorado State University, and after working with large animals for a couple of years, she is excited to care for companion animals again!
Dr. Carmellini's clinical interests include preventative medicine and internal medicine. She currently resides in Philadelphia with her dog Nora, and in her spare time enjoys reading, running, and climbing.